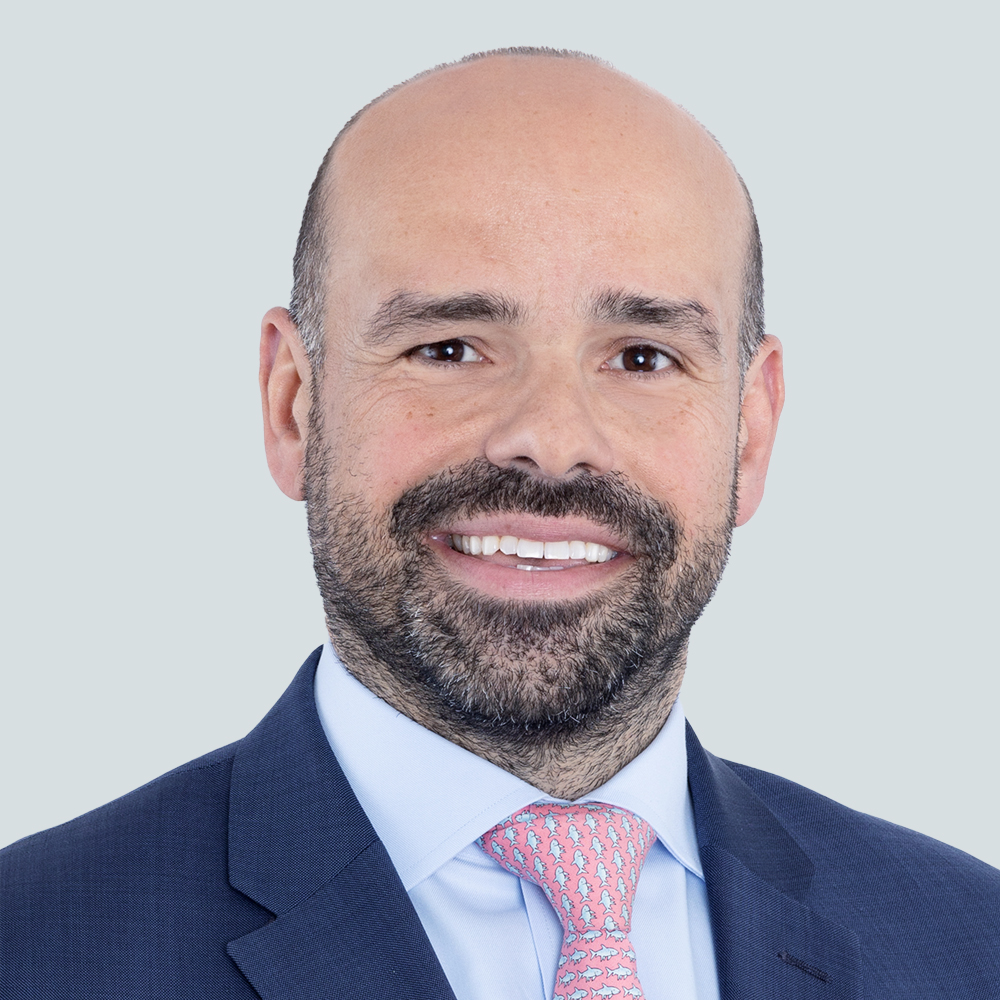 Jim Lydotes
Deputy chief investment officer of equities, head of the global equity income team and portfolio manager at Newton Investment Management, part of BNY Mellon Investment Management – in Boston. Joined Newton in 2021.
Learn More
March 2023
 
A year after Russia's invasion of Ukraine, areas of the energy sector remain attractive, says Jim Lydotes, deputy CIO and head of equity income at Newton Investment Management. Elsewhere, the prospect for telecoms is also piquing the team's interest.
Highlights
War in Ukraine continues to highlight energy sector
Inflation-linked income of energy assets has potential to move higher
Prospects also looking bright for UK and European telecoms
Newton's infrastructure income team is becoming increasingly attracted to areas of the energy sector, brought to greater prominence since Russia's invasion of Ukraine 12 months ago.
According to Newton deputy CIO and head of equity income Jim Lydotes, opportunities can be found particularly in energy infrastructure and midstream energy businesses.
He explains, "Pipelines are operated on very long-term contracts with regulated utilities – an investment-grade counterparty whose creditworthiness is on par with the US government, we would argue – with revenue tied to volumes moving through the pipe rather than the underlying oil or liquified natural gas (LNG) prices."
Lydotes adds, critically, these contracts are tied to inflation, so once the pipelines are in place the ongoing expenses are relatively low and revenue can move higher with inflation.
The past year since Russia's invasion of Ukraine has seen growing demand for LNG exports from the US to Europe, he notes. "There's an opportunity over the next five years for the US to double its LNG exports, we believe, and while the mild winter in Europe has dampened near-term urgency, we expect a 'normal' winter next year to usher in a return of heightened demand," Lydotes says.
Are telecoms the new energy?
Elsewhere, Lydotes thinks the prospects are looking more positive for European and UK telecoms which has been a tough place to invest over the past decade.
Lydotes notes during the past 10 years consumers have been in a sweet spot, using ever increasing amounts of data while their bills have been steadily falling, in real terms at the very least. Pricing power for the telecoms providers has been conspicuous by its absence.
But two things are happening now, he says. "Prices are finally edging higher – the air cover provided by every other sector hiking prices in the current inflationary environment has allowed the telecoms sector to follow suit – which is great when that all flows through to margins," he explains.
Meanwhile, the sector is slowing down on CAPEX spending. "The 5G story hasn't necessarily played out fully but there has been a lot of investment and we are now probably on the other side of the bulk of that spend," says Lydotes. So, for the first time in 10 years or so, the sector is seeing more spend discipline.
"This, combined with rising revenues on the back of price increases, has created something of a goldilocks scenario for the sector and, what's more, it is about as cheap as you can find anywhere in equity markets at the moment."
Lydotes believes the telecoms sectors in the UK and Europe have the potential to become the energy sector story of three years ago. "A sector displaying greater discipline, using increased cashflows to pay down balance sheets, and returning more cash to shareholders in the form of higher dividends is suddenly a very attractive prospect, for infrastructure income investors in particular," he explains. 
Lydotes thinks a further cause for optimism around the European sector is the scope for cross-border consolidation. "A country the size of France with four telecom providers is, frankly, untenable – you would never see California with four separate providers – and we expect to see consolidation over the coming years," he concludes.