February 2023
 
The Nordic region has long punched above its weight on the world stage, producing innovative companies with serious global ambitions, according to Walter Scott. Late last year investment managers Alex Torrens and Ashley-Jane Kyle spent nine days visiting companies in a region they call a "hotbed" of entrepreneurial endeavor. Here they highlight their research trip and what they learned.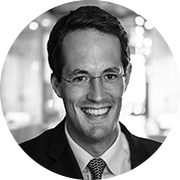 Alex Torrens
Investment manager,
Walter Scott
Ashley-Jane Kyle
Investment manager,
Walter Scott
Our last trip to the Nordics was in 2019 when two members of the Research team went in search of the secret to the region's flair for innovation. Between 2005 and 2015, the Nordics created more than 50% of Europe's billion-dollar start-up exits, earning itself the moniker 'the unicorn factory' in the process. All this with just 3% of the continent's population.1
On the road
Our trip began in Espoo, the second largest city in Finland. Given Finland shares a land border and a somewhat fractious history with Russia, we expected the war in Ukraine to feature heavily in our discussions with management teams. While almost every company we met with spoke of being impacted, most were relatively sanguine. Those who had direct Russian exposure have already taken steps to close or write off their operations. Some, such as renewable fuel manufacturer Neste and heat pump manufacturer NIBE, even spoke of experiencing increased demand since the conflict.
Reflecting the global profile of many Nordic businesses, our discussions with elevator engineering firm KONE focused more on developments in China than those in Finland. While KONE is a significant player in all the world's major markets, it has what is considered a leading position in Asia Pacific and China. Recent lockdowns and real estate sector uncertainty in China have been unwelcome headwinds, so speaking with the CFO and other senior representatives at KONE was an opportunity to better understand how the company is dealing with these.
Despite the current economic backdrop in China, in our view major elements of KONE's business are doing well, most notably servicing and modernisation and the adoption of digital services. Management has been flagging to investors for nearly a decade that new installations in China would eventually slow and that servicing and modernising the existing installed base would grow in importance. That's proving to be the case and momentum looks strong.
How best to respond to the geopolitical situation with Taiwan has also been high on management's agenda. KONE's focus has been on giving more accountability and autonomy to local management in China. The rationale for 'localization' appears sound. As a business, KONE's China operations are relatively self-sufficient, with positive cash flow, a high level of profitability and limited need for working capital.
Rounding off our time in Finland was a visit to Neste. Founded in 1948, Neste started as an oil refiner. In the mid-1990s the business patented refining technology that enabled fats and oils to be transformed into renewable fuel. Today, Neste is the world leader in renewable diesel and sustainable aviation fuel, with a 60% share of the global market. These are products aligned with several regulatory directives, including the US government's Renewable Fuel Standard program and the European Union's Renewable Energy Directive, which should support robust growth.
Technological innovation and access to feedstock we think will be crucial to capturing this opportunity and speaking with Neste it was clear the business has competitive advantages in both.
Beyond borders
From Finland, we travelled to Stockholm, Sweden. As in Finland, Swedish management teams learn early to look beyond their own borders in pursuit of larger global opportunities. As the CEO of Thule explained, "our website was in 23 languages from an early stage". Based in Malmö, Thule designs and manufactures transportation and outdoor activity related products – think roof racks and car boxes, and increasingly car seats and strollers. Its core brand is sold in 140 markets globally.
Having been primarily a sub-supplier to the automotive industry, Thule has evolved in recent years into a lifestyle brand while staying focused on the functionality of its products. The business retains close links with automotive players, which allows for early insights into new models and design changes.
Some 100 kilometres north of Malmö is the small town of Makaryd, population ~4,000, around a quarter of whom are employed by NIBE, a manufacturer of heat pumps, heating elements and stoves. From its no-frills but rapidly expanding facilities, NIBE is tapping into the growing demand for more energy efficient heating solutions. The quantity of heat delivered by heat pumps into the home is much greater than the quantity of electricity used to power the system. At least three times more efficient than traditional fossil fuel boilers, heat pumps will be critical to the global energy transition. Under the International Energy Agency's Net Zero Emissions by 2050 Scenario, the number of heat pumps installed globally is expected to rise from 180 million in 2020 to 600 million in 2030.2
In Sweden today, some 75% of family homes have a heat pump. Circumstances are now driving interest elsewhere, too. Regulatory incentives and growing consumer climate awareness are boosting demand at the same time as spiralling fossil fuel prices are making the economic rationale for heat pumps more compelling, particularly in Europe.
Ukrainian war impact
Our final stop was Copenhagen, Denmark, where we met with an IT consultancy founded and run by IT engineers, as well as the iconic Danish brewer Carlsberg, currently celebrating its 175th anniversary. Of all the companies we spoke with, Carlsberg has probably been most impacted by the conflict in Ukraine.
Rising input costs are necessitating product price increases, while in March management took the decision to divest its Russian business Baltika, which at the time held approximately 27% market share and employed more than 8,000 people.3
In a poignant reminder of the human element of this story, we were told that Carlsberg has 40 employees fighting on the front line for Ukraine while 50 have been conscripted by Russia.
Overall, our trip was yet another reminder of the strength and dynamism of companies in this part of the world. Management teams were typically impressive, with a deep knowledge of their markets and the opportunities open to them. As always, we left enthused by our conversations and our impressions of the region itself. In our view, there are few places globally that offer companies such favorable conditions to flourish, and for investors to unearth compelling investment opportunities.