June 2023
 
Why are cracks starting to appear in the market and does it mean a recession is on its way? John Bailer, Newton portfolio manager on the BNY Mellon Income Stock and Dynamic Value Strategy, argues why value investing is set for a resurgence.
 Highlights
Value stocks remain attractively priced against an inflationary backdrop 
Cash flows, strong balance sheets and growing dividends historically do well in a slowing economy 
Reshoring and increased infrastructure spend may dictate where future returns stem from
Deglobalization, an uncertain inflationary path and mini bubbles makes for an unusual market backdrop. Consequently, Newton portfolio manager John Bailer believes the next decade will be all about alpha in capturing returns – and fundamental analysis will be key.
Is the market expensive? Yes and no, according to Bailer. But that's because the expensive areas of the market are very expensive, boosting the entire market's valuation, he says. In his view, unloved areas, like value stocks, remain attractively priced both relatively and historically.
"If inflation is here to stay, then value stocks should be rated more highly than they are now. On average the least expensive (based on P/E) stocks tend to outperform the most expensive over time and right now the least expensive are on P/Es of around 8x– compared to their historic level of 10x."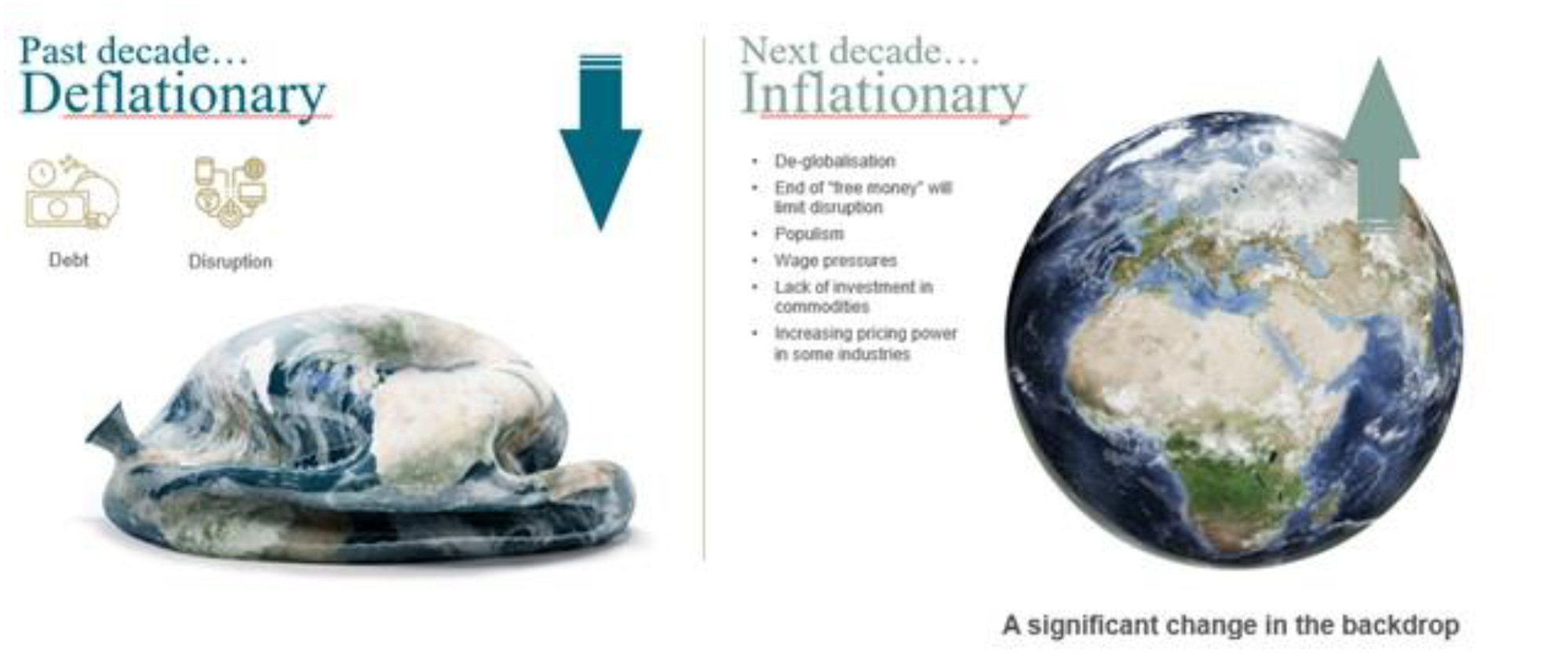 A return to old
What will it take to see a return to value investing? It may be inevitable given the inflationary picture and a return to more "normal" interest rates, he says. "Quantitative easing (QE) and negative rates were the anomaly – zero interest rates do not make sense. We are now seeing the regime change back. Since cash is no longer "free", the cracks are starting to be seen – starting with tech, California, commercial real estate and private equity."
The rate shift, alongside persistent inflation, the effects of a refocus on reshoring (part of an ongoing deglobalization effort) plus increased infrastructure spend will determine where returns come from over the next decade, Bailer says.
In this environment, Bailer believes the focus should be on companies with pricing power. Also, investors should scrutinize the client base of companies. For example, he notes he is wary of areas like digital advertising. That's because many media companies have been highly exposed to unprofitable tech companies. "As the tide goes out, those cracks can be seen – we already saw it in select areas of the regional bank sector. We prefer companies that have a focus on perhaps more boring clients."
In this climate, Bailer is a bit worried about consumer spending. As the effects of government support during the pandemic fall away, spending may become more subdued, he says. However, as government incentives shift, such as the Inflation Reduction Act which favors infrastructure projects, capex-oriented spending is likely to benefit, he adds.
On the other hand, he continues to favor financials – but not the small regional variety – including insurance companies. "We don't believe in deep value or blending growth and value. We want to focus on the areas people are skeptical of despite attractive prospects; we want areas hurt by the pandemic but where we are seeing signs of improvement."
Bailer is also sanguine about the prospects of a recession. Fundamentals – including cash flows, strong balance sheets and sustainable growing dividends do well in a slowing economy, he notes.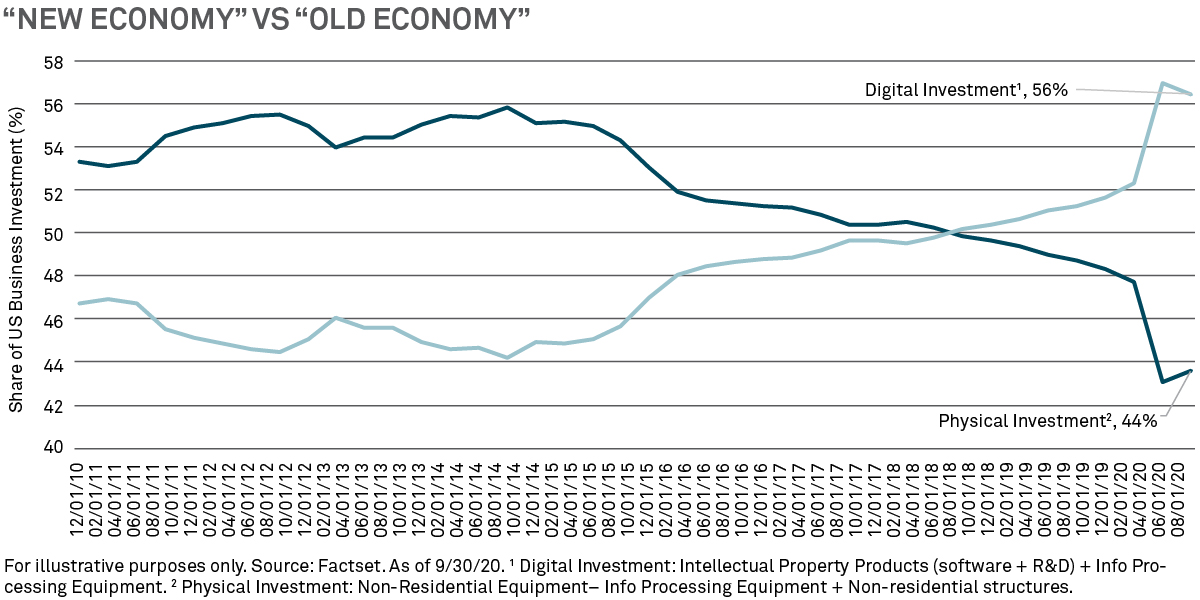 Added value in value investing
In Bailer's view, the bonus of value stocks is such companies also tend to be among the best dividend payers. Historically, going back to the 1930s to today, dividends have made up on average 59.4% of total returns in the market and yet the effects of QE meant they only made up approximately 26% of total returns over the decade 2010-20201, Bailer notes. So far in the 2020s, that percentage has been even lower – roughly 22% of total returns, he notes. 
Payout ratios from US companies are also subdued. Since the 1930s the average payout ratio was 52.5% and yet today it is closer to 37%, highlighting that historically it appears there is capacity for dividends to grow further, he says. Bailer expects dividend growth will continue to be fruitful over the next few years, around high single digit levels.